Published by Akaroo on 22nd Oct 2018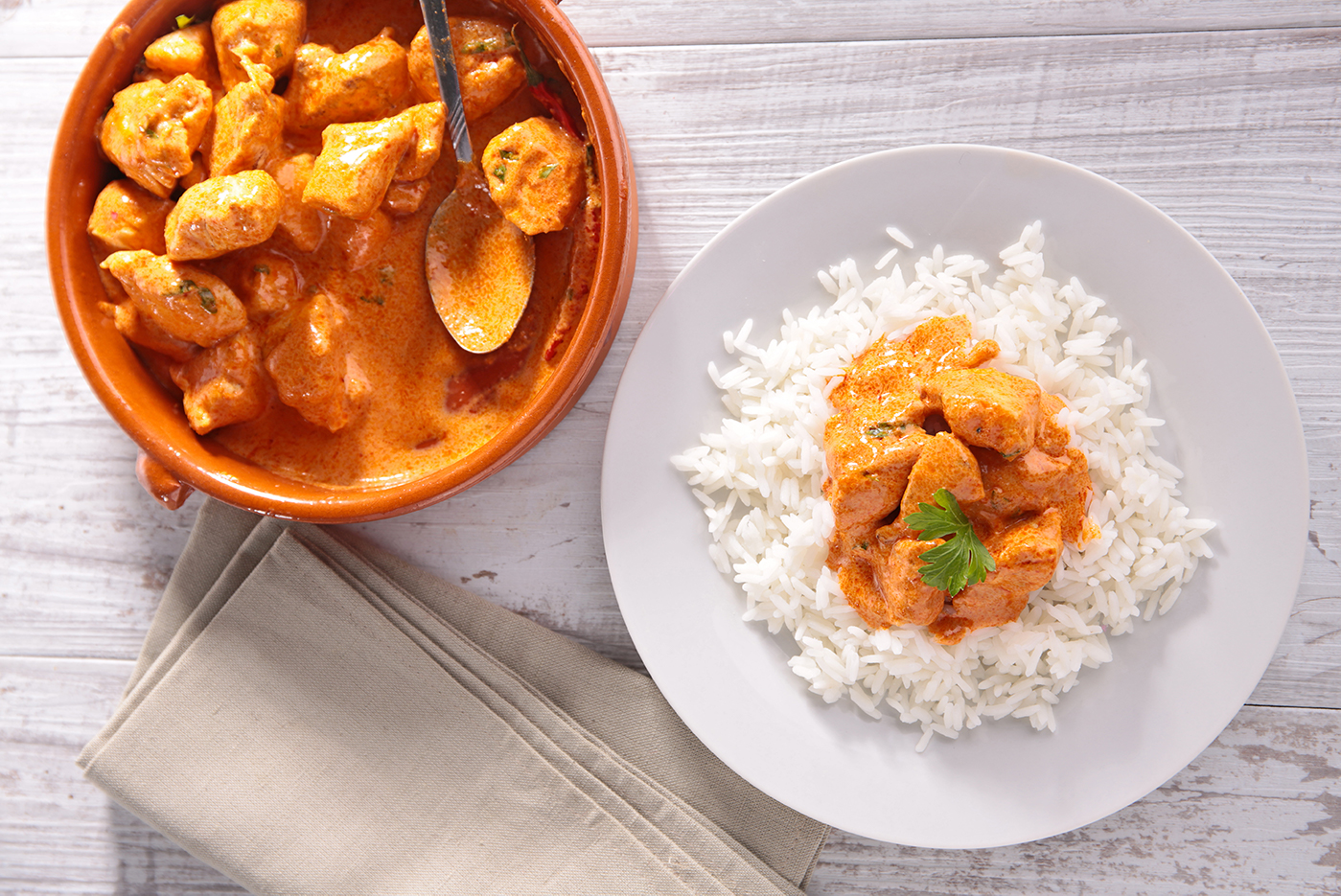 National Curry Week
Our favourite time of the year is back; it's National Curry week which is just another excuse for a delicious, homemade curry. What better way to celebrate than with one of our all-time favourite classics: butter chicken. Originated from a small sweet shop in Peshawar, this warm and hearty meal combines a balance of creamy and subtle tangy flavours, making it a favourite worldwide. Create your own with our recipe below. Find all the herbs and spices used below on our site here.
Butter Chicken Recipe
Feed 4 people | prep: 40 mins | cook: 30 mins
Ingredients:
For marinade:
2 pounds boneless chicken (breast or thigh), cut into bite sized chunks
1 cup Greek yoghurt
1 tbsp lemon juice
2 tsp ground turmeric
2 tsp ground garam masala
1 tsp ground cumin
2 garlic cloves minced
For sauce:
2 tbsp butter
1 tbsp vegetable oil
½ cup onion, chopped finely
1 clove garlic, minced
1 tsp ground garam masala
½ tsp chilli powder
¼ tsp salt
8 ounces tomato sauce/puree
1 cup of half-and-half – ½ cup of milk ½ cup of cream mixed
For serving:
Hot, buttered oven naan bread
Chopped cilantro leaves
Ingredients:
Make the marinade: Combine all the marinade ingredients in a bowl and toss to combine. Cover and refrigerate for 24 hours max.
Make the sauce: Heat 1 tbsp of butter and vegetable oil in a large, deep pan over medium heat. Add the onion and cook until soft, approx. 3 mins. Add garlic and ginger and cook for a further minute. Add garam masala, chilli, and salt. Stir and cook for a further 30 seconds.
Increase the heat to medium-high and add the marinated chicken. Cook until chicken is no longer pink, approx. 5 mins.
Add the tomato sauce and simmer for 15 – 20 mins, stirring occasionally until the chicken is cooked through.
Reduce the heat and add the half-and-half with a tbsp of butter. Warm gently until the butter has melted.
Remove from the heat and serve with a garnish of cilantro, naan bread or hot, steamy white rice.
Enjoy!
Or you could cut down the entire cooking time by 40 mins!!! How you ask, well we have our butter chicken recipe mix to make your delicious curry quickly and just as tasty. Find it here.